The company
The company Etnobel, founded in 1995, is present mainly on the Benelux and France markets.
It is in its factory of Wavre in Belgium that Etnobel develops and produces a complete range of luminaires.
Etnobel is also the exclusive distributor of famous companies like Baulmann, QUATTROBI, Nordic, Puk, ect ...
Nothing is impossible for ETNOBEL .... it is simple!
The first thing that one expects from a manufacturer partner of the project is listening.
Proof of his interest in the project is his enthusiasm in finding the solution by integrating the consequences of the limits of the industrial tool.
Hence the costs!
The rest is only teamworking with the designer, the project, the owner, the manufacturer and thetool.
For you to use our ideas, our ingenuity, our creativity, our explosion our "à la carte".
For your utmost satisfaction.
MKD Coatings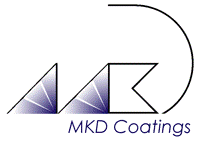 The company MKD Coatings located in Fraire in the south of Charleroi is part of the Etnobel group.
MKD Coatings is specialized in the application of powder coating on all metal surfaces for the most diverse applications.
Most surface treatments are practiced: chromatation, sandblasting, shot blasting, metallization, ...
Application of powder or liquid paint on any metal support : chassis, garden gates, rims, radiators, luminaires, ...
Most Etnobel products were and will be painted by MKD. The acquisition of this company allows us to be master of the entire production chain of our luminaires and guarantee products "really made in CE".